Head Coach Nick Saban hired Tommy Rees as OC on Friday & Kevin Steele as DC on Monday. Bill O'Brien OC & Pete Golding DC resign from there positions after the 2022 season was over. Went 11-2 overall record this past season in Tuscaloosa. Nick Saban went to a new direction instead. No. 1 Recruiting Class in the Class of 2023 in the nation.
Tommy Rees got hired as OC for the Alabama Crimson Tide Football Team on Friday. Had a really good run as OC for the Notre Dame Fighting Irish Football Team in South Bend, Indiana. Guide QB Ian Book become the Winningest QB in School & Program History in 2017-20. Good run with Head Coach Brian Kelly & Marcus Freeman in that time period. Played QB for Head Coach Brian Kelly in his days in a Notre Dame Fighting Irish Football Team Uniform. Got the privilege to play for a good College Football Head Coach in the past years. Help Brian as well too. Nick Saban decided to hire him to Alabama.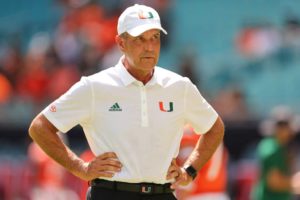 Kevin Steele is on his 2nd stint for the Alabama Crimson Tide Football Team in Tuscaloosa. Be with Head Coach Nick Saban once again now. Got hired as DC on Monday. Jump around to different places in past & present years. With the 2022 Miami Hurricanes Football Team with Head Coach Mario Cristobal in Coral Gables, FL. Replace Pete Golding at that position in 2023. Improve that Defense this coming fall. Good talent on this squad now in progress.
Nick Saban decide to hire those 2 guys in 2023. Keep the tradition & excellences going for more years to come yet now in the future years coming in Tuscaloosa. Tommy Rees & Kevin Steele welcome to Tuscaloosa in 2023.
ROLL TIDE HEAD COACH NICK SABAN, OC TOMMY REES, & DC KEVIN STEELE……..