Frank Reich led the Buffalo Bills to the Greatest Comeback Victory at home on January 3rd, 1993 at Rich Stadium in Orchard Park, New York. Houston Oilers had a 38-3 lead over the Buffalo Bills in the 3rd Quarter. Frank Reich & Company decided to lead the Greatest Comeback of all-times in NFL History. Threw Big TD Passes during that time. Went to OT. Warren Moon threw a INT in Overtime. Steve Christie kick the GW Field Goal for Buffalo in OT. Kept on going & getting a win on the road against the Pittsburgh Steelers at Three Rivers Stadium in Pittsburgh & Kept on going again in the AFC Championship Game on the road at Miami against Dan Marino & the Miami Dolphins. Lose to the Dallas Cowboys in Super 37 in Pasadena, CA 52-17. Also did that one with the Maryland Terripans in College Football also too. To another come from behind win in College Park, MD.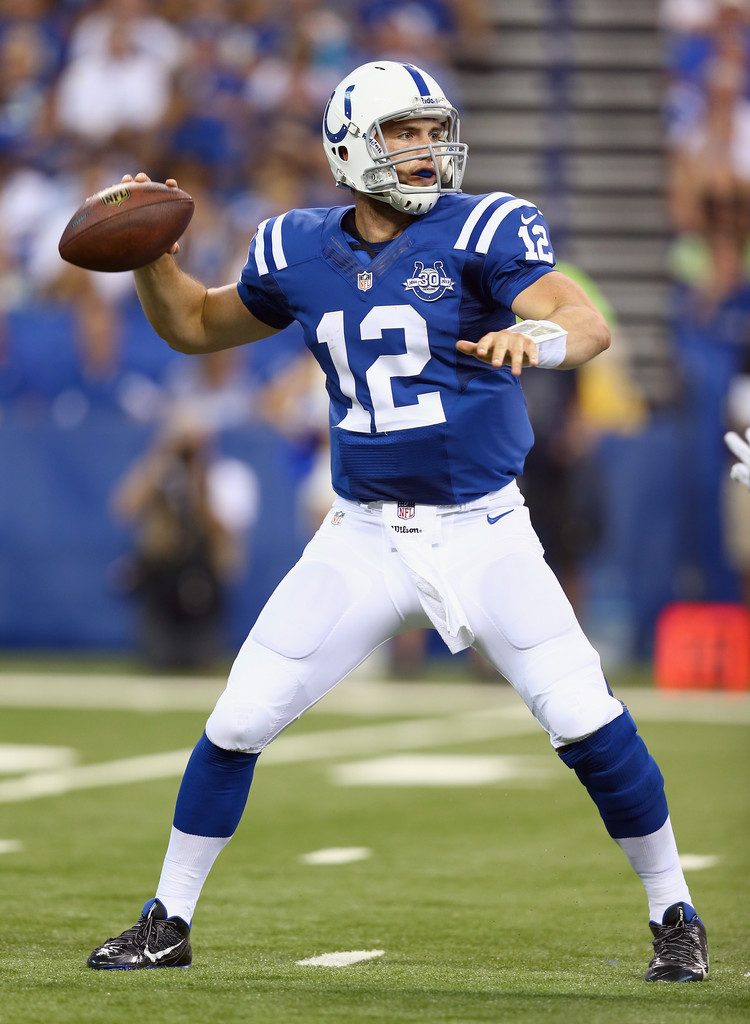 Andrew Luck led the Indianapolis Colts to there Greatest From Behind Win at Home in the 2013 AFC Wild Card Playoff Game against the Kansas City Chiefs on January 4th, 2014 at Lucas Oil Stadium in Indianapolis. They where down by 34 points against the Kansas City Chiefs & comeback was coming on at the right time of the game. Making clutch plays & throws & putting it on the money. Led them to scoring drives they need to the most. Led Indianapolis Colts to come from behind win at home at the end of regulation. Didn't go to OT anyways. Lost to the New England Patriots in the next round of the playoffs on the road.
Andrew Luck is playing for Head Coach Frank Reich for the Indianapolis Colts for his 2nd season in the system. Frank & Andrew have a good relationship together as Player & Coach. Knows what he is doing. Having a good mind of the game. Watch out for the 2019 Indianapolis Colts Football Team in the NFL.